Career
Getting to know and be a part of EIC
EIC was established as part of a strategy of the bank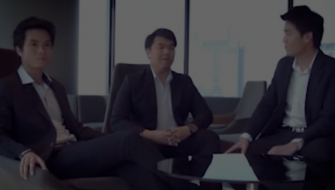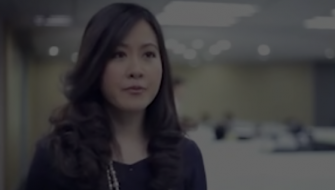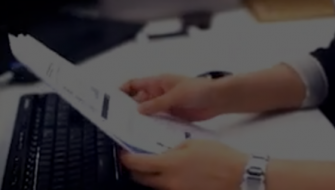 Career
Opportunities
Analyst (Cluster Research)
We are looking for a few young and bright analysts interested in industry analysis. At EIC, analysts are equipped with vast knowledge resources to support seniors in identifying banking opportunities and shaping industry game plan. Key responsibilities include:
Job Description
Conduct industry analysis and forecast industry outlook and trends

Analyze current issues, identify industry implications, and prepare presentation for top management

Assess changes in industry dynamics and provide insights on successful business models for banking clients

Develop knowledge network with internal and external stakeholders to capture industry intelligence

Write thought-leading articles for publication

Qualifications
Holder of a Bachelor's degree or a Master's degree in finance, accounting, economics, business administration, or engineering


Minimum 2 years of work experience in consulting, equity research, strategies, or other relevant work experience

Strong track record of achievements in current and previous employment

Outstanding analytical and inter-personal skills

Strong writing skills (Thai and English)

Able to take initiatives and ownership of assignments

Inquisitive and willing to go the extra mile
Data Analyst (urgently required!)
Job Description
We are looking for a young and bright data analyst interested in economics and banking sector. At EIC, data analysts work closely with senior economists. The successful candidate will turn raw data into information and information into insight. The goal is to form a house view and to provide strategic recommendations to SCB and our customers. To provide an insightful analysis in an assigned area, we expect our data analysts to develop an in-depth understanding of published national data, in-house data, as well as other alternative data such as web data.
What we offer

On-the-job experience
At EIC, you will hone your research skills from independent research assignments on various topics. Such skills encompass the ability to ask pointed questions, to define and solve a problem with technical tools, and to form and defend your conclusions. As a bank's research house, you are required to go beyond data analysis to reach business implications for banking as well as other industries and communicate your findings to audience with different backgrounds.

Training
You will be closely advised by experienced economists and banking experts from other business units within SCB. You will have access to wide-range of training courses offered at SCB. During your time at SCB EIC, you will also attend external seminars and workshops to develop your expertise and broaden your perspectives.


Career progression
EIC provides a dynamic work environment that fosters both analytical thinking and business acumen. The position is a great platform to launch your career in banking and other research-oriented jobs as an expert in data and business analysis.
What we look for
Bachelor's or Master's degree in statistics, math, economics, computer science, engineering, or related fields.
Strong analytical and statistical skills.
Basic knowledge of R programming or Python.
Experience with data management, data analytics and visualization. Experience with web-scraping, machine learning, text mining is a plus.
Ability to take initiatives and ownership of assignments.
Intellectual curiosity and willingness to go the extra mile.
Candidates with passion for Big Data Analytics for future career path are encouraged to apply.