Investors on call: ASEAN healthcare industry set to boom
Author: EIC | Economic Intelligence Center
Published in Bangkok Post/Asia In Depth: Asia Focus section, 4 January 2016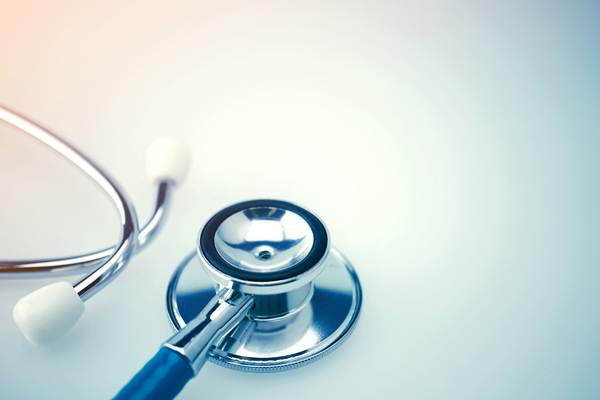 Few of Southeast Asia's business sectors have higher growth potential than health care service. The region's spending on medical care has risen 10-12% each year during the past five years to reach $98 billion in 2014, outpacing 5.5% annual growth of the ASEAN economy during that period. Higher spending is driven by growth of the middle-class, higher incomes, increasing access to hospitals and more advanced healthcare services. Aging demographics will continue to lift demand. Just 7% of the regional population is now older than 60 years, but the share will climb to 18% by 2050. Life expectancy has risen to 73 today, up from 65 in 1990.
The sophistication of the region's medical services is rising fast. One factor behind this is the need for more specialized treatments as the population has become more affluent and older, causing a shift in the pattern of illness. Non-communicable diseases (NCDs) have become the most common causes of death, now more prevalent than communicable diseases. This is due to changes in lifestyle that trigger obesity and stress, which increase the risk of heart disease, diabetes, high blood pressure, stroke and cancer. In Thailand, the number of hospital patients with heart disease and kidney failure increases every year. We expect that the share of deaths from NCDs will rise by 20 percentage points in the next 10 years. It's clear that Southeast Asians will increasingly need more than just basic medical treatment.
Rising demand is not, however, matched by capacity in much of ASEAN, especially Cambodia, Laos, Myanmar and Vietnam, or CLMV. Myanmar and Cambodia have only 7 hospital beds per 10,000 persons, half the ASEAN average of 14 hospital beds per 10,000 persons. And health care expertise in both countries is mostly limited to general practice. On the other hand, treatment by specialists is available in Singapore, Malaysia and Thailand, including sophisticated operations like organ transplants.
Most of ASEAN countries have actively promoted healthcare industry, especially Thailand, Singapore and Malaysia that aim to be the medical hub of Asia. For example, Singapore is preemptive in positioning itself as the biomedical hub by integrating the value chain from R&D of medical technologies, medical devices and pharmaceutical production through medical services. Key strategies are raising venture capital for investments in the biomedical industry and attracting the talent with high paying and incentives. Meanwhile, Malaysia and Thailand are promoting medical tourism with their strength on lower treatment costs, planning to develop more specialized treatments and pushing for more JCI-accredited hospitals. The government also offers privileges for foreign patients by granting a 90 days visa stay.
Medical tourism is a major demand factor and a business opportunity in its own right. In Singapore, Malaysia and Thailand, many large private hospitals with comprehensive services have focused on serving foreign patients. In Thailand, the number of foreign patients has grown 8% per year in the past five years. Affluent patients from CLMV are among the target customers. Large private hospitals should therefore set up representative offices in major CLMV cities to attract more patients and handle transfers. Another strategy is to establish a partnership with insurance companies. For example, Malaysia's Ramsay Sime Darby Health Care and Pantai Hospital Kuala Lumpur have partnered with insurance companies in Vietnam to bring in patients for treatment. As a result, the number of Vietnamese patients getting treatment in Malaysia has doubled.
Healthcare providers are increasingly able to invest across borders in the region. Several countries have relaxed their regulations to attract direct investment in medical services and close service gaps. For example, Vietnam's hospitals are strained by bed occupancy rates of 170%. The government offers special tax incentives for foreign investors in health care operations, including a corporate income tax rate of 10% and tax breaks on investment expenses during the first four years and half tax rates in the following years. And foreign physicians are being allowed to practice in Vietnam.
But healthcare sector FDI is restricted in some countries. In Indonesia, for example, foreign investors can hold 67% of shares in a healthcare business only if it is a specialty healthcare service. Myanmar wants to encourage foreign investment in the hospital business, but requires any project to be via joint venture with local investors, allowing a maximum of 70% of shares to be owned by foreigners. The government's 2016 budget calls for adding 5,600 medical technicians and 1,300 nurses.
A relatively fast way to entry the region's healthcare markets is via merger and acquisition or a joint venture with a local hospital. Large private hospitals have plans to increase investment in CLMV. For example, two hospitals will be built in Yangon in a joint venture between Thailand's Thonburi Hospital Group and Myanmar's Ga Mone Pwint Company. Lippo Group, the Indonesian property company, has plans to build 20 hospitals in Myanmar by 2025 through a joint venture with Serge Pun & Associates Group, which already runs a hospital there. Singapore's Brookline Medical Pte Ltd, a cancer treatment center, plans to buy shares in Vietnam Central Transportation Hospital.
One further challenge is the shortage of human resources in CLMV. There are too few doctors, medical technicians and nurses, and skill levels need to be raised. CLMV's ratio of 5 physicians per 10,000 persons is lower than the ASEAN average of 10 physicians per 10,000 persons. Foreign investors should consider partnering with education institutes in order to recruit graduating students. Or they could bring in doctors and nurses from abroad.
Investing in a medical care operation abroad requires especially vigilant study of local regulations and capacities. The key to moving smoothly and fast is establishing a good business alliance. Opportunities may be best in niche healthcare markets catering to special needs and customers with high purchasing power. For example, plastic surgery and skincare clinics show great potential to grow in Southeast Asia.
สมัครสมาชิกฟรีเพื่อรับข่าวสาร
การแจ้งเตือนทางอีเมลเกี่ยวกับข่าวด่วน,ดาวน์โหลดเอกสารและอื่น ๆ
เข้าถึงสิ่งพิมพ์ที่ผ่านมาทั้งหมด
DETAIL_REGISTER_TEXT4