Thai GDP growth exceeds expectation in Q2/2017. EIC expects 3.6% growth in 2017
Author: Yuwanee Ouinong and Pimnipa Booasang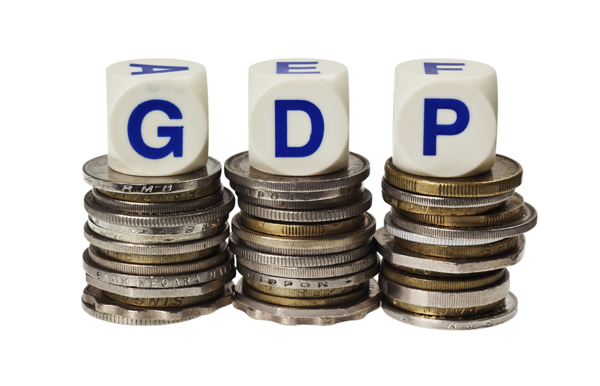 According to the National Economic and Social Development Board (NESDB), Thailand's GDP in Q2/2017 rose 3.7%YOY (compared to the same quarter last year), or 1.3% when seasonally adjusted and compared to the previous quarter. In the first half of 2017, GDP registered a total growth of 3.5%YOY.
The export sector and the tourism sector supported the Thai economy. Exports grew 5.2%YOY, the highest growth in the past 4 years, on most product categories and major markets, except for export of vehicle to the Middle East. Export recovery was supported by both price and quantity factors. Global crude oil price continued to increase in the second quarter, pushing oil-related export products to surge 27%YOY. Moreover, recovery of global manufacturing sector prompted demand for Thai manufacturing exports to expand, namely electronics and electrical appliances. At the same time, tourism sector continuously recovered from the government's crackdown on illegal tours and also benefited from the rebound in Russian tourists. Export of services, therefore rose over 8.8%YOY, up from 3.2%YOY in the previous quarter. Indeed, the number of foreign tourist arrivals in the second quarter increased by 7.6%YOY. Chinese and Russian tourists rose 0.1%YOY and 19.2%YOY, respectively



Private consumption was concentrated, reflecting overall weak purchasing power. Private consumption grew 3.0%YOY, slightly down from the previous quarter. Contribution to growth was still from spending on durable goods, especially vehicles which largely grew at 13.6%YOY. This high growth was partly due to constant releases of new promotional campaigns. On the other hand, spending on nondurable goods, such as food, beverages and apparels, stayed flat. This suggests that purchasing power of the low income did not fully recover yet.



Private investment rebounded more than expected, while public investment fell. Private investment grew 3.2%YOY driven by growth in most components. Construction investment expanded for both dwelling construction such as condominiums and non-dwelling construction such as hotels and hospitals. Investment in machinery and equipment also turned positive. However, construction investment on manufacturing factories continued to fall, down by 9.1%YOY, as manufacturing production did not yet fully recover. Public investment, on the other hand, contracted for the first time in the past 9 quarters after disbursement was much accelerated earlier. There was no additional economic stimulus package during the second quarter after measures to boost small-scale investment had ended.
EIC revised Thailand's GDP growth forecast upward to 3.6% from 3.4% as the global economic outlook improved, supporting exports to continue recovering in the remaining time of this year. Thailand's trading partners' economies like the US, Eurozone, Japan and China are expected to perform better than expected in 2017. Concerns on political situation in Europe have eased which will boost confidence for trade and investment. As a result, demand for Thai manufacturing exports should continue to recover in the remaining period of the year. However, the fallen oil and commodity prices may restrain growth of related products to be lower than that in the first half of the year. The stronger baht, which also appreciated against the US dollar by more than regional currencies did, may undermine Thai exporters' price competitiveness, especially for commodity products. Moreover, anti-trade policy of the US remains a key risk to global trade that must be under a close watch.



Purchasing power of the low income remains weak, expecting support from government measures. Households' purchasing power is quite weak as the employment figure fell 0.2%YOY in the first half of this year, particularly for manufacturing employment that declined 3%YOY. The figures reflect that export recovery might not have spilled over to employment in many industries. Indeed, the export recovery has been observed mostly in industries with a small share of labor. Moreover, farm income is expected to slow down in line with declining agricultural prices since the beginning of the year, for instance rubber, cassava and palm oil. Government measures will play a key part in supporting domestic demand during the second half of 2017 through a 190-billion-baht injection of central government budget. The amount is expected to be distributed across provincial areas. In addition, measures to support the low income will start distributing transfers in October after registration has taken place.



Eye on strong baht as it can affect exports, particularly for commodities. A key risk in the remaining period of the year is the baht which has gained the most against the US dollar compared to other Asian currencies. The stronger baht may undermine Thai exporters' price competitiveness. A study shows that Thai products that are similar to exports of other countries in Asia and share the same export destinations are commodities, especially rice and rubber. Also, the stronger baht will partly put downward pressures on domestic commodity prices because agricultural prices in Thailand are likely to decline. This is due to a smaller profit margin of exporters when the baht appreciates. Hence, if baht appreciate continues, agricultural prices in Thailand and purchasing power in the future can be impacted.