Exports continues to surge, growing by 13.2% in May
Author: Pimnipa Booasang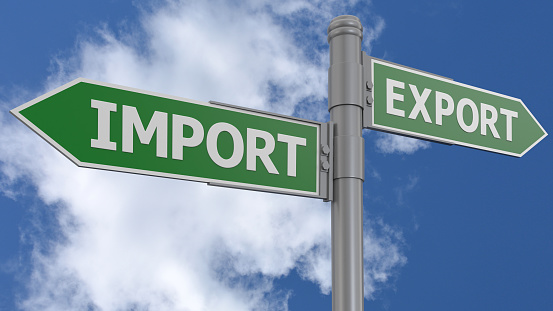 The value of Thai exports during May expanded by 13.2%YOY, with rising exports across every major market and in almost all products. Exports of oil-related products grew on the back of escalating oil prices, whilst exports of main manufacturing products like electronics and electronic appliances increased up to 24.2% and 13.8%, respectively, due to a spike in demand for hard disk drives and electrical circuits. Growth in exports of cars and car parts was highest in nine months, peaking at 8.7%YOY due to orders from Australia, the Philippines and Indonesia, despite a contraction of 17.8% in purchases from the Middle East, where the economy has remained slow.



The value of imports expanded at slower pace by 18.2%, on the back of 19.8%YOY growth in import of fuels and 12.4%YOY growth in import of computer products and parts, following improvements in exports of related products. Import of capital goods (excluding airplanes and ships) risen the most in fifty-three months at 14.4% owing to recovery of Thai export sector.
EIC expects the value of Thai exports in 2017 to expand at 2.5% thanks to continued recovery of the global economy and softened global risk supporting a gradual pickup in demand for Thailand's main manufacturing products for the residual period of 2017. Nevertheless, growth in exports still face downside risk from trade protectionism policies from the U.S. as investigation and measures have been prompted in order to lower the country's deficit with Thailand and 15 other trade partners. Such may impact Thai products with GSP, which together account for 23.2% of total Thai exports to the U.S. Moreover, the stronger baht against other regional currencies will likely hurt competitiveness of Thai exports, in particular commodities and some electronics, of which have contributed significantly to the recent boost in exports. Meanwhile, falling prices of oil and commodities such as rubber and sugar may lead exports of related products, which together account for 20% of total Thai exports, to increase only slightly until end of year.




EIC assesses the value of imports in 2017 to increase by 7.2%YOY due to rise in import of raw materials and capital goods as domestic investment recovers during the latter half of the year as well as import of computers and parts, which will grow in tandem with improvements of related exports. However, given weak outlook on oil prices import of fuels may level off for the remainder of this year.
Get the additional info
We use cookies and other similar technologies on our website to enhance your browsing experience. For more information, please visit
our Cookies Notice
.
Accept