Thai exports surged by 9.2% in March, but challenges remain ahead
Author: Pimnipa Booasang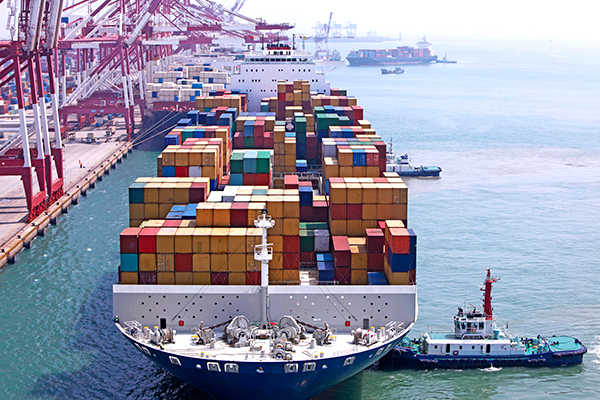 Thai export value in March expanded by 9.2%YOY. The across-the-board growth was seen in more sectors, and in almost all destinations, except exports of cars and parts to the Middle East.



Driving the improvement included exports of oil-related products and major manufacturing sectors, especially electronics and electrical appliances, which hit record highs in over 4 years.



Meanwhile, import value continued to expand by 10.3%YOY, on the back of 71.9%YOY growth in import of fuels, 5.8%YOY growth in import of capital goods (excluding aircrafts and ships), along with increase in imports of computers and parts, and machineries and parts.
EIC assesses that first quarter's 4.9%YOY growth of Thai export value was mainly thanks to development in oil price and recovery in global manufacturing, which bolstered oil-related exports and major manufacturing exports. Nevertheless, EIC projects that export value will grow by only 1.5% in 2017. This is firstly because oil price is expected to normalize beginning in the second quarter. Second, trade protectionism policies by the United States are starting to take effect, after the US President ordered investigation into and measures to cut the country's trade deficit with Thailand, among the 16 trading partners targeted. EIC expects the effects of such trade policies to be felt in the third quarter onward. Products at risk include 1) those with GSP, which together account for 23.2% of total Thai export to the US, such as car parts, processed food, and rubber gloves; 2) those contributing significantly to the US trade deficit, including computers and parts, electronic parts, rubber products, gems and jewelries; and 3) agricultural products with government supports, such as rice.




EIC expects the value of imports to expand by 3.5% YOY in 2017. Contributing to import growth will include imports of fuels, which may start to level off in the second quarter, and investment by the manufacturing sectors, which is expected to be soft this year. Notably, it remains to be seen if this month's positive growth in investment-led imports of machineries and parts will continue into the next months. In addition, imports of computers and parts capital goods may increase by more than expected, given the steady growth in this group of exports.
Get the additional info
We use cookies and other similar technologies on our website to enhance your browsing experience. For more information, please visit
our Cookies Notice
.
Accept