Mega-projects, mega-impact? (part 1) - a new hope
Author: Sutapa Amornvivat, Ph.D.
Published in Bangkok Post newspaper / In Ponderland column 17 February 2016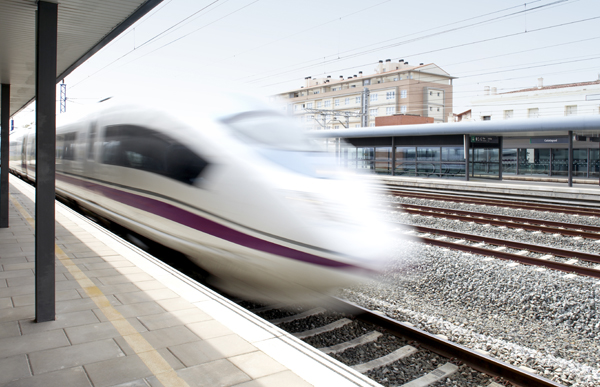 The volatility in the global financial markets has recently picked up again on the back of a series of mediocre economic data across the globe. Poor results in Thai exports in 2015 could very well extend further, putting a spotlight on the need for public investment more than ever. Without a doubt, the cabinet will be called upon to churn out the public infrastructure projects as promised.
Indeed, infrastructure investment has again been placed at the top of Thailand's national agenda this year, like it has over the past 5 years. Unfortunately, investors will continue to cast doubts on any real investment as many previous attempts to execute large-scale projects failed to progress beyond the conceptual stage. In fact, Thailand's public investment to GDP has halved from the pre-Asian financial crisis level; it now stands at around 5% to Malaysia's 11%.
So what has stalled these mega-projects from breaking ground in our nation? Political instability, it turns out, is not the only culprit. Lengthy approval process, low investor appetite and mismatch in investment-political cycle are three known issues of the past that have kept these projects under wraps.
In the latest attempt to materialize infrastructure projects worth 1.8 trillion Baht, which include a number of new rails and airport upgrades, why should we be more hopeful this time around?
Because the 3 issues above-mentioned are being simultaneously addressed to drive these projects forward.
Firstly, the Public Private Partnership (PPP) scheme has been revamped to ensure efficiency. The 2013 revision of the PPP Act will provide a much clearer path for the state and the private sectors alike. For example, the content requirements of the feasibility study will be clearly laid out, approval timeframe indicated, and a contract extension clause specified.
On top of this, the so-called "Fast track PPP Program" is on the table to speed up the most ready projects. This will shorten more than half of the existing process by overcoming several bottlenecks especially the evaluation of feasibility study.
Secondly, multiple private firms have already shown their interests to step into infrastructure project investment. This is lacking in the past due to limited visibility on the return on investment and pay-back period. But with the first BTS lines finally breaking even, we are now witnessing several local tycoons looking to jump in as investors—not only the typical industry players who are now well-capitalized, but also new faces with handy capital. The latter invest in infrastructure in hope to diversify their sources of revenue, add retail value to their existing businesses, or spring up new opportunities.
And lastly, a new funding channel for government projects called "Thailand Future Fund (TFF)" will align long-term investment benefits with short-term political agenda. Most governments run into a mismatch between investment and political cycle; national budgeting and public debt creation to fund large-scale projects puts heavy burden on the government who initiates it, yet their political cycle ends before the long-term benefits transpire. Clearly, this mismatch disincentivizes governments to pursue any type of structural reforms.
Therefore, the recent set-up of TFF, an infrastructure fund valued at 100 billion Baht to be raised by the private sector, shows serious attempt of the government to push these mega-projects while maintaining fiscal discipline. Nonetheless, features of TFF such as allowing the fund to invest in "greenfield" projects and offering attractive returns and tax advantages will be necessary to ensure benefits to both the government and investors.
While the question of execution remains, these recent developments have given us some overtones of reality we can all root for. An optimist or not, everyone knows that the country badly needs this long-term cure in the form of large-scale public investment.
Because such sizable investment will surely offer sizable positive spillovers to business sectors; the service sector will be the main beneficiary. While manufacturing sector such as building materials will be able to ramp up production to satisfy new purchasing orders, service sector will enjoy much larger gains in the long run. In particular, construction contractors and fleet operators are expected to be the first to reap the benefits.
Often left un-quantified are the indirect benefits that many service businesses like real estate and retail will be able to capture. The aftermath of the development of the BTS green lines are an excellent proof of this phenomenon. Since 2000, the expansion of BTS quadrupled the supply of condominium near BTS stations. The residential growth also induced new retail shops to skyrocket to 18 shops per square kilometer compared with only 8 in non-BTS areas in Bangkok.
For future metro rail projects, expect property developers to quicken decision to invest even before the onset of the construction. We have seen land values along the unconstructed routes rising at a double-digit rate, especially near the intersections of multiple train lines like Laksi and Wat Phra Sri Mahathat.
SCB Economic Intelligence Center (EIC) forecasts that once the metro network in Bangkok and vicinities is completed, the average land price along the metro lines will more than double that of the Bangkok Metropolitan Area average rate. The number of convenience stores will also mirror this similar trend.
Tourism industry will also ride higher from infrastructure build-out, encouraging travelers and businessmen to take more trips. Main tourism provinces such as Chiang Mai and Phuket can expect a surge in visitors, thanks to the expansion of the airports. Dual-track railway crossings and destination points such as Nakhon Ratchasima, Udonthani, Chiang Rai and Nong Khai will become important pit stops and trade centers. This will eventually lead to the expansion of hotels, restaurants, fast food businesses, and tour companies as arrivals increase.
Of course, integration with local transportation and professional warehouse facilities will be crucial to boost traffic of visitors and businesses. An investment incentive scheme may be needed to attract investors to offer these services at the early stage.
Media industry will be yet another beneficiary from the infrastructure development. In 2015, transit advertising expenditure at and around metro stations as well as inside the trains grew surprisingly faster than internet ads, totaling over 4 billion Baht and beating ad revenue in magazines for the first time. EIC projects that transit advertising could eventually rival TV advertising by 2025, as transit ad space balloons when all metro lines are completed. Producers of LED and LCD will have reasons to jump with joy.
In the nutshell, these mega-projects will lead to significant investment in the service sector which will insulate us better from global shocks. Investment in service will spread out urbanization beyond the capital and its vicinities, into provinces with railway crossings or booming border trade. With the manufacturing sector slowly losing its steam, the transition to service would also open up opportunities for the labor force currently employed in uncompetitive manufacturing industries.
Hinging on the success of infrastructure investment, it is not hard to imagine the service economy as the new pockets of growth for many decades to come.
Next on "Mega-projects, mega-impact?" we will explore the wider impact of large-scale infrastructure investment including the potential influx of foreign investors, as well as the migration of labor force, into the service sector.